Sultan's Run Added
September 21, 2018
JASPER, IN — The #1 tournament in amateur golf added Sultan's Run in southern Indiana to the 2019 venue list. The 18-hole golf course is a fantastic opportunity to follow the disappointing Moorland at Legends Resort.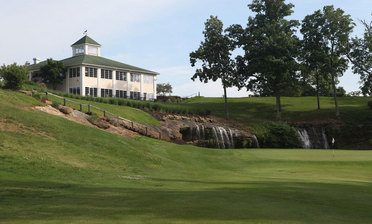 In tiny Jasper, once heralded as one of the best small towns in America, the aesthetically brilliant and somewhat addicting Sultan's Run Golf Club is exhibiting an almost gravitational pull on golfers from across the Midwest, drawing crowds from Chicago, St. Louis, Michigan, Wisconsin, Kentucky and every corner of Indiana.
Designed by Tim Liddy (same as Rock Hollow Golf Club in Peru, IN), an understudy of world-renowned golf course architect Pete Dye, Sultan's Run was described as a killer scenic layout, by Golf Digest in the publication's Places to Play Guide.
Featuring 224 rolling acres of woods, water and wildlife, this picturesque layout is situated an hour and 15 minutes from Louisville, Kentucky. The course is just 30 minutes from French Lick Resort & Casino.
"This course is as good as the Grande in Michigan and Raven in West Virginia," says Captains Club member Chad Long. "It is no Poplar Grove, but it for sure a hidden gem."
Sultan's Run is ever present elevation changes combined with tee shots that must carry across ravines and water that comes into play on at least 11 holes make it a considerable challenge. It is also one of the most beautiful courses in the region, if not the state. The greens roll very true and extremely fast.
"I really did not think it could continue to deliver because the front nine was so good, but it did," says Captains Club member Greg Long. "It will take hours for a golfer to identify the least desirable hole. The four par 3's are collectively the best group seen anywhere in my life. They are spectacular as a group."
The venue option is located 2 miles from downtown Jasper, IN and 7 minutes from the Jasper Inn & Conference Center. "The lodging option is covered," says Captains Club member Brian Long.
Sultan's Run in Jasper, IN joins Moose Ridge in Michigan as possible 2018 selections. A decision on venue will occur prior to Halloween.