Too Nice; Iron Valley Ruled Out
July 27, 2021
LEBANON, PA — The Captains Club kicked off its search for the host course for the 2022 Carl Spackler Open last week. The highly touted Iron Valley Golf Club was ruled out for consideration after receiving a proposal.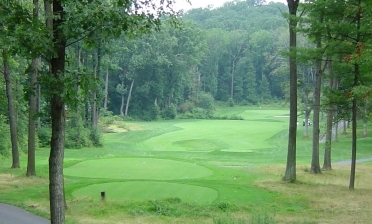 "Lebanon and Iron Valley is too nice for our budget," said Chairman of the Captains Club Greg Long. "We will be increasing our budget substantially, but we cannot consider event fees $24,000 higher than Farmington, Kalamazoo, Myrtle Beach, Barnesville, and Sevierville."
Iron Valley Golf Club is located west of Hershey, Pennsylvania. It opened in the spring of 2000 and lies on a large 352 acre tract of land that has historical significance dating back to the late 1700′s. The golf course was designed by the world renowned architect, P.B. Dye.
"There is an incredible golf course in Lebanon," says Rick Dosky. "We are not disappointed because it's early and we can take this event anywhere. We can always try again with Iron Valley down the road."
The 2022 Carl Spackler Open does not have a date nor a location. The date is based on golf course selection. The practice round will likely be held on May 11, June 8, June 22, or July 13. The Captains Club continues to look for proposals.