Greystone in New York Too Busy
August 16, 2021
ROCHESTER, NY — The Captains Club continues its search for the host course for the 2022 Carl Spackler Open. The desired Links at Greystone Golf Club was contacted and immediately ruled out for consideration.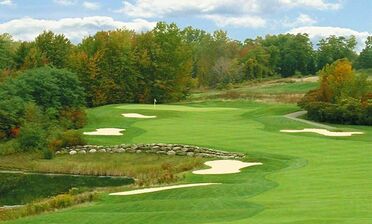 "Walworth, New York and Greystone quickly responded that they are much too busy for our 320 rounds," said Chairman of the Captains Club Greg Long. "Just another highly desired public golf course with lots of memberships and customers. Golf peaked during the pandemic and nice golf courses with availability over 4 days near cities are almost non-existent."
Architect Craig Schreiner's masterpiece opened in 1996 with a beautiful 18 Hole Scottish links-style golf course featuring rolling hills and large undulating greens. The Links at Greystone was sculpted amidst the natural features of the land with Scottish-style mounding, tall native grasses, and pot bunkers. Playing to a Par of 72 and just over 7,200 yards from the championship tees, Greystone offers 4 sets of tees on every hole to ensure the course is playable, challenging, and rewarding for golfers of all skill levels. Simply put, this golf course layout is a must play for anyone in Western/Central New York.
"Hosting in Rochester or northern New York has been a goal for a long time," says Greg Long. "We will continue to evaluate opportunities and hopefully something will work out someday."
The 2022 Carl Spackler Open does not have a date nor a location. The date is based on golf course selection. The practice round will likely be held on May 11, June 8, June 22, or July 13. The Captains Club continues to look for proposals, but has officially eliminated Iron Valley (in Pennsylvania), Riverfront (in Virginia), and Greystone (in New York).