New Hampshire's Bretwood Eliminated
September 22, 2021
KEENE, NH — The Captains Club continues its search for the host course for the 2022 Carl Spackler Open. The 36-hole Bretwood Golf Course was contacted and then ruled out for consideration.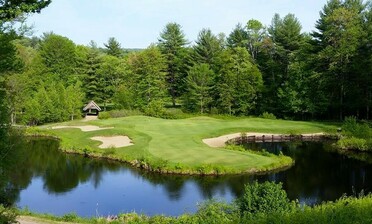 "Bretwood has indicated they are much too busy for our 320 rounds," said Chairman of the Captains Club Greg Long. "This comes from a golf course with 36 holes. COVID has damaged golf outing availability with increased memberships and full tee sheets of public play. Finding available golf courses is possible, but options have definitely became limited."
Bretwood is located in a cool Keene, New Hampshire. The lush, superbly maintained 36 holes play along the picturesque Ashuelot River, which lazily meanders its way through the two courses. Four sets of tees, large Penncross bentgrass greens protected by strategic bunkering and mounds, generous and gently rolling fairways, many elevation changes, lots of water and the ever-present wind combine to make Bretwood a great future option.
"A New Hampshire venue would bring very cool temperatures to the Carl Spackler Open," says Greg Long. "It would certainly be a change of pace including temperatures we have not seen since our visit to Kentucky in May 2014."
The 2022 Carl Spackler Open does not have a date nor a location. The date is based on golf course selection. The practice round will likely be held on May 11, June 8, June 22, or July 13. The Captains Club continues to look for proposals. Golf courses in New Hampshire, Virginia, Pennsylvania, Indiana, North Carolina, and Tennesssee have been eliminated.