Too Busy; Boulder Creek Dropped
October 1, 2021
STREETSBORO, OH — The Captains Club continues its search for the host course for the 2022 Carl Spackler Open. The beautiful Boulder Creek Golf Club was contacted and ruled out for consideration.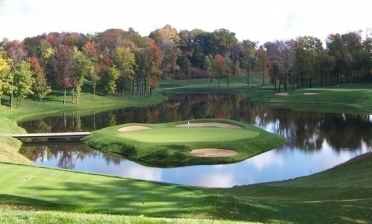 "Boulder Creek joins a large list of golf courses that are too busy for our 320 rounds," said Chairman of the Captains Club Greg Long. "I keep repeating myself, but add it to a growing list of busy places without room for our event. Golf peaked during the pandemic and locating a really nice golf course with availability over 4 days is nearly impossible."
Long added, "The pandemic has destroyed weekend availability nationwide. It will take years for golf memberships to decline. The future of the Carl Spackler Open has been substanitally altered."
Boulder Creek Golf Club is built on 200 acres of spectacular land that was the end result of the ice age. Over 100 feet of elevation changes and the unique contour of the property make it one of the most beautiful golf courses in Ohio. Each hole was painstakingly built to the natural topography utilizing the natural features of the property to their fullest advantage.
"This is one of my all-time favorites," says Dave Osborne. "The commute of having Spackler in my state would have been special."
The 2022 Carl Spackler Open does not have a date nor a location. The date is based on golf course selection. The practice round will likely be held on May 11, June 8, June 22, or July 13. The Captains Club continues to look for proposals. The Captains Club continues to look for proposals, but has officially eliminated Boulder Creek (in Ohio), Iron Valley (in Pennsylvania), Riverfront (in Virginia), Greystone (in New York), Greystone (in Tennessee), Bretwood (in New Hampshire), Sultans Run (in Indiana), Glade Springs (in West Virginia), and Belmont Lake (in North Carolina).