Event Date Announced
October 27, 2021
CEDAR PARK, TX — The Captains Club has announced their 2022 tournament calendar that will include registration, payment, and actual event dates for spectators and players alike. The Carl Spackler Open plans to host its 21st version in June, but pushed back a couple of weeks.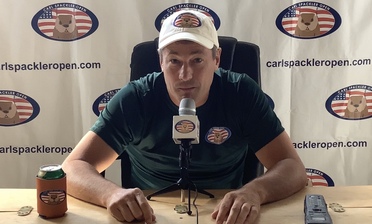 "On behalf of the Captains Club, I am pleased to announce that the expanded 21st annual Carl Spackler Open will be moved to June 22-25," said Greg Long while delivering the news from event headquarters. "The practice round will be held on Wednesday and final round on Saturday."
The new date is three days after Fathers Day and one week before 4th of July weekend.
Long continued to explain the new date. "The event has temporarily moved, but it could be more permanent. We have attempted to manage multiple family birthday conflicts for two decades in early June. The traditional event date also eliminated many school teachers who golf. The date push backward provides more breathing room for school graduations, but also provides fantastic availability for many school teaching golfers and their spouses."
Long cautioned that its not permanent. "We are super excited to see how June 22 works out and hopefully it can be repeated, but it is being closely evaluated," added Long. "Date is something we love to make permanent, but also realize climates, golf course availability, and other circumstances dictate our event date."
There are reports that the enormous success in New Mexico with included 5th night lodging is being evaluated as more permanent. Long was asked about it. "We are leaning in that direction, but not yet ready to discuss that. It's a big decision that will be decided when facilities and hotel rates are known."
The Captains Club has scouted 13 states for a host location. The choice of venue and its location has is being negotiated and then reserved. An announcement regarding location, budget, and details is expected before November 15.
"We are also announcing important dates for all interested golfers," added Long. "Registration will open on November 23 and remain open until March 15, 2022. Final payments will be due in the mail prior to April 30."
The Carl Spackler Open is a national 96-hour celebration of golf. The event turns 21 years old in 2022 and has been played in 13 different states.