"...... a little story about Jaeger."
October 4, 2007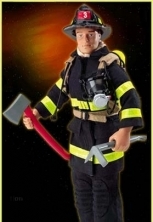 ALPINE LAKE, WV — This year's rookie of the year competition at Golfapalooza XI was fierce. A total of five rookies attended this year and each made their own impression. Jeff "Guy" Moore took the early lead simply by showing up from St. Louis with Brent and Al and not killing either of them. "Killing Brent was not an option although it crossed into my mind," Moore said. "I had no faith that Al would be able to get us there by noon Thursday." Moore then took himself out of the running Thursday morning when he was selling 57 tons of pineapple instead of playing Cornhole. Maybe the extra attention to the boards would have kept him from winning the Horse's Ass award for the least number of points earned in the pool portion of the Cornhole tournament. It was pretty damn funny when he admitted to Sheik that the Bob Knight dove hunting story from earlier in the summer was total BS.
Aaron White made a big impression early on by contributing to every Loozer at the card table, only to win it all back when JT won the Cornhole tournament and White had him in the Calcutta. Eric Sullivan took himself out of contention by not arriving until Thursday night; the Heineken shirts helped a little bit but he needed to be Bernie on Friday and it didn't happen. Jonathan "Ponch" Gordon also made an early move by not knowing who he was named nicknamed after, but faded as the weekend went on. This year's winner, Mark "Monte" Montgomery, started out strong and never let up in his pursuit of the coveted title.
Monte started his weekend by leaving New York City at 4:00 am Thursday morning with Winthorp, the GIX rookie of the year. He was also supposed to attend GIX but due to a family illness was a last minute scratch. Monte was scheduled to play in the "Jungle Juice" group teeing off last with Mark Kaniecki, GStan, and Greg Long, provider of the Jungle Juice. When Greg was unable to make the Thursday tee time, the other three teed off with the remainder of the bottle of Jaeger (a 1.75L bottle a little over half full)and high hopes of winning the best ball title. When those hopes dwindled around the 12th hole, GStan decided to crack open the Jaeger bottle again, When a shot was offered to Monte, he said, "Jaeger, let me tell you a little story about Jaeger." He then proceeded to describe how he, his brother and the best man in his wedding were jumped the night before his wedding in New York City by a group of Mexicans after drinking Jaeger all night. By the 16th hole the group of three were feeling pretty good about their Jaeger consumption. When Monte was offered another shot along GStan and Mark he said "I'm a friggin firefighter for christ's sake, we never leave fallen men behind, gimme the bottle!" By the 18th tee their group was feeling no pain and decided to finish what was left of the Jaeger before they teed off. By that point Monte was in contention for the Squib award as well as the rookie award. He also embraced the Loozer spirit on Friday by playing Cornhole for $2-5 a game even though he had barely played the game prior to playing with complete strangers in the parking lot at Giants Stadium for an hour before kickoff the Sunday before GXI.
Saturday sealed the deal for Monte. With double G as his partner for the scramble, this group had the potential to do some damage on the leaderboard. This group played the par 5's in three under and finished with a 74. However, Monte's biggest impact on the course was on 16 green when for some reason he pulled a bag of marshmallows out of his golf bag and started spreading them across the green. "This ought to really mess with the guys behind us," Monte said. Sure enough JT's group pulled up to the green and thought they had birdie putts but couldn't find their balls among all the marshmallows. After double G and Monte teed off on 17, they spread more marshmallows in the fairway; JT fell for it again after his group teed off on 17. JT, being the good Loozer that he is, cleaned up the debris off of both 16 green and 17 fairway. He was a little mad that he hadn't thought of it himself and also because his hands were getting sticky from the marshmallows melting in the afternoon sun. After Monte's group birdied 17 for a skin, he pulled out a pair of shorts from his bag with a set of fake ass cheeks on them. When he pulled up to the green with the crowd on the hill, he started yelling at everyone for looking at his ass while he was trying to putt.
It was a hands down victory for Monte that was well deserved and earned. Sheiker had a brief thought of not voting Monte as the winner only because Winthorp would hold it over him the rest of his life that Winthorp won and Monte didn't, but in the end Monte couldn't be denied. As they were leaving Sunday morning, Monte was so proud of his trophy that he wanted to mount it on the hood of Winthorp's car; he had to settle for leaving it on the dash. Monte has already promised his attendance for next year; after the weekend that just past, who knows what to expect from him?