Loozers to Play at JT Scramble
June 22, 2008
WHEELING, WV — June 28 marks the 3rd Annual Coach Jim Thomas Golf Scramble to benefit the Jim Thomas Memorial Scholarship Fund. This year's event will be held at the Crispin Course within Oglebay Park in Wheeling. 15 past and present Loozers from near and far have signed up to play in this prestigious event organized by Golfapalooza Board Member JT Thomas in his dad's memory.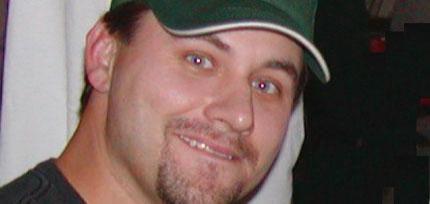 "The support of the Golfapalooza members at this event is very much appreciated," said JT when asked for comment. "It will almost feel like G 11.5 with the Loozers that are expected. Anytime you get the Kaniecki brothers, the Columbus crew, Grundo, Gus, Sheik, Uncle Mark, Whitey, and the boys from New York together, you never know what will happen." The featured Golfapalooza pairing will showcase the Columbus crew (Butter, Bro, Sully, and Minardi) teeing off on the same hole as the team of Grundo, Gus, Sheik, and Uncle Mark. JT was asked for his thoughts on this pairing. "Not a whole lot needs to be said about these groups. You can count on plenty of drinking, Skoal, good tunes, cracks about people's moms and lots of laughs. That's just Butter's group. Grundo's group will kind of fly under the radar with Uncle Mark but you can bet that they will leave it all on the course, especially on many trees." The final pairing featuring all Loozers is the Kaniecki brothers (GStan, Real Stan, Patch and Sleepy). GStan was asked to handicap his team's chances. "We're not expecting to use a lot of Patch's shots. His sole purpose is to drink heavily and get under the skin of all the other teams. We'll either win or get kicked off the course."
Proceeds from this year's event and past events have gone to grant college scholarships to a graduate of Wheeling Central Catholic High School and Wheeling Park High School.