Defense Matters?
August 8, 2008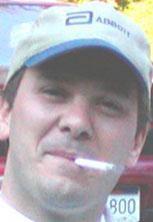 TERRA ALTA, WV — With less than seven weeks until the start of GXII, the tenth consecutive Golfapalooza event to be held at Alpine Lake Resort, almost all of the winners of last year'??s golfing competitions have signed on to return and defend their titles.
With Ponch'??s commitment last week, all Loozers will have an uphill climb to snag the highly prestigious Two-Man Scramble title from him and teammate Pat '??Hurricane'?Ě Boland. '??We heard all the talk last year,'?Ě said a very confident '??Cane. '??They were making fun of my heart, our height and our width in relation to our height, but that all seemed to fade away when we posted that 73.'?Ě
Sheiker was unimpressed with the performance that he emphatically called a '??fluke.'?Ě '??There is no way two guys who look like offensive linemen from the MFL, that would be the Midget Football League, can repeat as scramble champs!'?Ě Boland will also put his GXI Johnson Award back on the line immediately following the scramble event.
The '??Stogie Friday'?Ě tandem of Sleepy and JT have both signed on to defend their Two-Man Best Ball title, and Sleepy will be looking to become only the second repeat MELC Champion in Golfapalooza history. The pair was supremely confident after their runaway win, with talk of '??dynasty'?Ě starting before their round was even complete. A wheezing JT commented that '??as long as my lungs hold out, Stogie Friday cannot be beaten.'?Ě
Slick, chairman of the often controversial MELC Committee, had other ideas. '??Unfortunately for Sleepy and JT, they are really on a monster tear this summer, currently holding spots one and three on the Summer Open Virtual Championship. When their MELC points are readjusted downward by me, uhm, I meant, by the computer, trust me, they are going to be lucky just to not finish last in the Two-Man Best Ball event.'?Ě
The only title whose defense is still in doubt is the Four-Man Best Ball event. Whitey and the Chef signed on early in anticipation of taking home the hardware again. However, Kid Rock and Bartlett remain uncommitted and in the Rumor Mill. Whitey, the anchorman of this motley crew that somehow managed a victory, is most concerned about Bartlett. '??If he can manage just three double-bogeys and either one bogey or one par, the rest of us can play blindfolded on our way to two in a row.'?Ě
GStan was concerned about Bartlett, and Todd, but for very different reasons. '??These guys are lifers, voting Board Members, who all other Loozers look up to. They are setting a horrible example for rookies and other newer members.'?Ě
Finally, Jeff Frankenberryburger has signed on to defend his Individual Medalist title, but no one really gives a crap about that award because no one has a chance to win it except for him and Slick.
(Editors note: this article was released 24 hours before Bartlett made a formal commitment to the event. There was never any doubt at his attendence because "what matters matters" and Golfapalooza matters dearly to Bartlett.)