2 Man Best Ball
September 14, 2010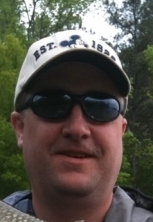 TERRA ALTA, WV — 2 Man Best Ball Analyses
Team #1- KGB and GStan- Wow. This team is unstoppable! Clearly the class of the field. Eric has 1 trophy and Brent has been to the finals'?¶'?¶what? Golf? I thought this was the cornhole bracket. Never mind. This team has no chance.
Team #2- Butter and Bro- besides having nice alliteration, these 2 Loozers know each other intimately. From wife swapping to their shared love of all things Ohio State, this pairing promises to be the ultimate love fest. Unfortunately, they have to deal with the KGB effect and will not be a factor near the leaderboard.
Team #3- Shieker and Sizetenski- If Shieker and Size bring their A game, this couple could dominate the 2MBB. Really. Seriously. Ok, not really. Sheiker'??s inability to hit a green on any of the par 3'??s in his G resume will leave this twosome sucking hind tit. (no, not Butter'??s Mom'??s)
Team #4- Dages and Monte- Hard to rate this dyad. If Mr. Jager decides to show up on Friday, they are done. Look for this team to surprise a bit and actually finish their round. They will not be receiving a trophy.
Team #5- Dosky and GG- The first team on true contenders. Dosky brings the grit and history of past major championships to this combo. GG brings the ability to reach 5/6 of the par 5'??s in 2, clearly giving them an edge. Look for early sobriety from them as they prep for the 4 man scramble.
Team #6- Spanky and Walt- As pointed out earlier, this might be the most unlikely doublet in the Friday pairings. Mild mannered Walt should have a calming influence on Spanky and this team could contend for a trophy. Or, Spanky could influence Walt, and he could come back to the cabin and riddle the cabin with an AK47.
Team #7- Sleepy and Randy- The second team that might contend. Oddly enough, that is often said when looking at Randy'??s name on the pairing sheet. Maybe it'??s the bag. Perhaps it'??s the shoes. Sure, he is an annual winner of the Best Line, and a contender for MVL, but when push comes to shove, there is very little golf hardware on the shelf. Sleepy has the pressure of looking at Randy'??s outfits, as well as spending his summer practicing cornhole instead of golf. If Sleepy shows up at 225+, you can be assured they will not contend.
Team #8- Stan and Guy- Interesting mates in this selection. Both golfers have been known to carry some extra padding on their backside, and last year Stan'??s game was exceptional. Look for the Backfat Boys to be in contention on the front, but their fades will catch up with them on the backside. If Guy can channel some of Big Al, this team will finish in the upper 3rd.
Team #9- Munk and JT- This brace could be pretty ugly come hole 14 on Friday. Munks love of Captain, and JT'??s inability to say no could have this ugly marriage looking for a designated driver. However, if the Captain stays in the cabin, JT could carry this team to the trophy! (official odds of the Captain staying in the cabin are 1000-1)
Team #10- Digger and Slick- Slick is flying under the radar this year. Seems a year off will do that to a Loozer. A sober Digger can win this 2MBB single handedly, so look for this match to take home a set of trophies on Friday. Cross your fingers that Munk and Lewis act like, well, Munk and Lewis and we might have our first official DNF at G.
Team #11- Kid Rock and Pagett- After losing his '??coolest Loozer'?Ě moniker several years ago to Winthorp, Kid Rock has slowly been making a comeback. Seems his wife actually lets him carry his balls now, and the effect is noticeable. Pagett, is an unknown. Seriously. He could be the next Bro, or the next Cross. As a match, they have no chemistry. Look for the bottom 3rd of the leaderboard.
Team #12- Killer and Whitey- This deuce is going to be fun to play with. Kinda like Marcel Marceau meets Charlie Chaplin. Words spoken will be fewer that MELC points with these guys. JT will be taking pulses randomly to ensure that they are alive. With that being said, this is the team to beat. Whitey has the focus and the drive, and Killer has the 6 points for par, plus Whitey reading greens for him.
Team #13- Cane and Winthorp- Cetainly will be the loudest span on the course. Fire can play with the best of them, and Cane'??s '??short'?Ě game is the best in the field. Look for a 3rd place finish, just outside the money.
Team #14- Quack, Chef, Hibner- This trio is toast. Quack has his sights set on low Raw, thereby lowering his ability to shoot at pins. Chef is concerned with bacon. Chocolate covered or deep fried. Hibner is the official taster, and the winner of the gree jacket from GXIII, though no one remembers cause he left before the awards ceremony. Kudos for at least coming back, unlike the ROY winner. Threesomes always have a chance to win these things, but not this time.