KGB Cup pairings announced
September 14, 2014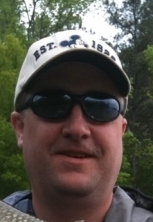 TERRA ALTA, WV — Rumors on KGB Cup pairings have been floating around for the last week. The official teams and groups are as follows:
Team Killer (wearing green shirts from GXV)
Killer
Butter
JT
Sheiker
Walt
Swanky
BoMan
Randy
RG1
Jon Greene (aka RG4)
Sleepy
Team Chef (wearing blue shirts from GXIII)
Chef
Quack
KGB
GStan
Whitey
Sizeten
Alf
Honey
Bro
Bindi
Double G
Pairings
Group 1 Quack, Chef vs. Butter, Killer
Group 2 Bindi, Double G vs. JT, Sheiker
Group 3 Whitey, Sizeten vs. Walt, Swanky
Group 4 KGB, GStan vs. BoMan, Randy
Group 5 First 6 Alf A vs. RG4 A Honey B vs. RG1 B Bro C vs. Sleepy C
2nd 6 Alf A vs. RG1 B Honey B vs. Sleepy C Bro C vs. RG4 A
Last 6 Alf A vs. Sleepy C Honey B vs. RG4 A Bro C vs. RG1 B
Since there is not an even foursome in the last group, they will not play the shamble portion that the other groups play. They will play their own ball the entire round.
Of course all this is subject to change so don't be surprised if it does.