Event Fee Soars to $529
November 10, 2018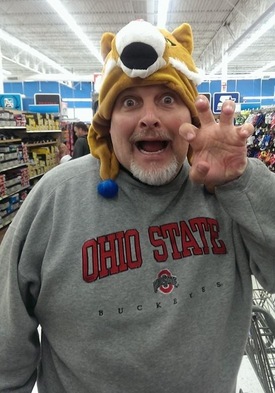 BRIGHTON, MI — The 2019 Carl Spackler Open is scheduled to be played in less than 242 days. The tournament venue was announced on Halloween with official registration available on November 20. For now, it is time to start budgeting for the major championship.
"It is time to start thinking about the money," said the 2005 Carl Spackler Open Champion and event CFO Rick Dosky. "The tournament has managed to escape inflation for more than 10 years. It is no longer possible to generate a consistent event at the $400 level. A combination of inflating hotel rates, better lodging arrangements, and increasing greens fees have resulted in a large whopping $100 increase per golfer starting in 2019."
In addition, the event will no longer honor the $120 non-refundable non-transferrable deposit. The deposit will rise from $120 to $150 starting in 2019.
Mike Gibson was found inside a local Chicago Walmart and asked for his take on the fee. "Its cold as ice outside," said the 11-year veteran of the event. "The rise in fee to the $500 level is certainly not good news, but its for a good cause. There is no feeling like soaring up the Leaderboard, getting in position to win with friends routing for you, and then falling apart on the final few holes. The momentary rush is worth the money and Marty Whalen and Chris Price say winning has changed their lives."
The high or mid-$400 fee level could be reached again, but not expected to be a long-term reality. The Captains Club fully expects better quality golf, lodging, and overall event quality moving forward through 2020.
"The $100 increase in 2019 will be used exclusively for $10 per round of golf and $15 for per night in lodging," said Rick Dosky regarding the fee. "The lodging is a little expensive this year, but golfers can expect $10 per night moving into 2020 and beyond."
The Carl Spackler Open has simply run out of crazy venue pricing. The combined daily golf, range, and lodging fee in 2017 was $84. The event went even crazier in 2018 that also included lunch and beverages for $80.
Gibson added, "It is important to get your major championship on your Christmas list. Nobody wants unwanted gifts during the holiday season. Our tournament is a great opportunity, but will not be free."
February 28 will be the absolute deadline for tournament registration. The deadline has been established as a means for our department to count the number of serious players interested in this year's major and for our office to make appropriate accommodations on March 3, 2019. Checks received after the deadline will be held and possibly accepted on May 15.
The 19th major championship is scheduled for July 10-13 at Moose Ridge Golf Club in South Lyon, MI. There are 60 players expected to participate in the annual event.