Carl Spackler Open Postponed
May 15, 2020
FARMINGTON, NM — The Captains Club announced today the 2020 Carl Spackler Open will be postponed one year due to the virus, but offered future plans. The announcement is the first of its kind in 20 years.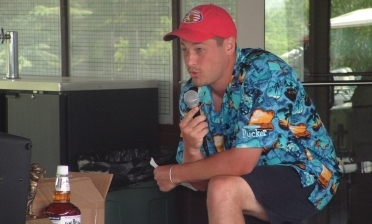 "The governor of New Mexico spoke on Wednesday and has restricted San Juan County from hosting our event to Spackler standards," said Greg Long, Chairman of the Captains Club. "The 20th Carl Spackler Open will be postponed to June 10-13, 2021. The hotel and golf course are disappointed by the loss in revenue and opportunity."
Our 20th event required two full days of travel. "The sacrifice requested can return the best golf experience in America at $519," said Long. "However the bars, all restaurant dining, and casino are closed. There is no hotel breakfast, masks are required off the golf course, and the group cannot congregate anywhere." The golf course likely has restrictions with food, carts, and drinks. There are players still without flights and at least 7 cancellations. Long continued, "It's a very easy decision with major disappointment, but know the only regret comes when forcing the event to occur."
All flights can be cancelled without a fee. Those credits or voucher can be used for next year. Make sure to screen shot credits or vouchers so the information doesn't get lost. Lack of airline demand has cancelled flights and extended travel times. Cash refunds should be available for flights modified by 90 minutes since purchase.
"We believe heavily in the setup in Farmington," added Long. "There is no plans to downgrade our 20th event to another location. Our plan is to try again in a year."
The 20th Carl Spackler Open will pause for a full year. Refunds will be distributed for golfers requesting them online through participant options. Overall event participation is likely to shuffle as some golfers bail completely and some are added this fall.