Registration Reopens March 1, 2021
August 21, 2020
FARMINGTON, NM — The Captains Club announced the registration period for the 2021 Carl Spackler Open will reopen in March. The period will end on March 31. The postponed 54-hole golf event will hold its practice round on June 10, 2021 with 5 nights lodging included.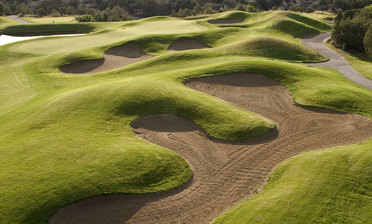 "We require participants not listed on the website as 2021 participants to register again online," said Chairman of the Captains Club Greg Long. "Everyone must have 4+ posted scorecards in the website database and submit the entire $519 event fee prior to March 31."
The 20th event is already planned. Nothing has changed logistically except the date moved one day forward to June 10. The event has chosen not to open registration early with so much unknown. Remember the dates are Thursday-Monday.
"We are not collecting a deposit in 2021," says CFO Rick Dosky. "We are collecting all of the $519 by March 31. Participants listed on the website who have not paid at least $519 by March 31 will be removed from the website so the website correctly reflects an accurate 2021 roster."
The tournament details are open to the public and available online at carlspackleropen.com. "The 20th event is not traditional and cannot stress reading the registration process slowly and carefully," added Long. "This particular event has expanded and involves important details."
The 20th Carl Spackler Open is scheduled to be played in New Mexico at Pinon Hills Golf Course. The tournament office is expecting between 60 to 64 golfers.
The replay rounds for the event are $25 each. The event will collect replay rounds for Thursday, Friday, and Saturday. "Unpaid golfers who do not want to send a second payment can add $25 for each replay round. Options for specific replay rounds will be available for selection in April 2021. The participant option process will be cut down by 80 percent because no apparel will be ordered.
The 2021 Carl Spackler Open is a 4-day event and includes a 54-hole golf tournament and practice round.