Too Expensive; Glade Springs Resort
September 26, 2021
DANIELS, WV — The Captains Club continues its search for the host course for the 2022 Carl Spackler Open. The fabulous Cobb course at Glade Springs Resort was ruled out for consideration after receiving a proposal.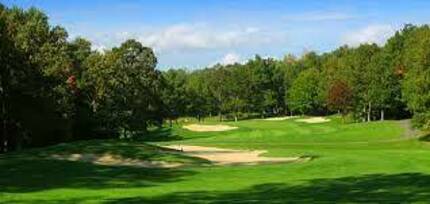 "Beckley, West Virginia as a host location is great and golf course is super, but lodging rates have become too much sacrifice even with limited options," said Chairman of the Captains Club Greg Long. "The price to play works, but the lodging rates are super high and too much sacrifice to consider the resort."
Glade Springs Resort is located in rural West Virginia. The spectacular Cobb Course offers a staggering range of variety with features including 51 sand bunkers, more than over 200 feet of elevation change, 8 lakes, and ever-shifting sun angles. Even the fairways have subtle slopes that will catch you by surprise!
This one-of-a-kind golf course at The Resort at Glade Springs was designed by the prolific golf course architect, George Cobb. Stretching over 7,121 yards from the black tees, the Cobb Course has strategically placed fairway bunkers that will surely put your golfing skills to test.
Cobb Course holds pride with its place among golf courses in West Virginia and all of North America. In fact, Golf Digest consistently ranks the Cobb Course among the top 5 in the state. It has also been acclaimed by Golf Magazine as the #1 golf course in West Virginia in 2007. The 16th hole of the course is considered to be one of the most outstanding holes. The 420-yard par 4 is the first of three remarkable finishing holes, and golfers are forced to carry water three different times.
One of the most celebrated West Virginia golf courses, the Cobb Course is home to the U.S. Open qualifier, the West Virginia Open, and the NCAA National Championships. The Resort at Glade Springs has now joined forces with the PGA TOUR, and the Cobb Course will again host the Prequalifier and Monday Qualifier for The Greenbrier Classic.
"Prices for golf soar when not staying on resort property," says Matt Pritchard. "We were surprised to see very affordable golf rates, but lodging is nearly double the golf rates. We have to continue to look high and low around the eastern United States for value."
The 2022 Carl Spackler Open does not have a date nor a location. The date is based on golf course selection. The practice round will likely be held on May 11, June 8, June 22, or July 13. The Captains Club continues to look for proposals. Golf courses in New Hampshire, West Virginia, Indiana, Virginia, North Carolina, New York, Tennessee, and Pennsylvania have been eliminated.