January 1, 2011
Hawley Wins Virtual Tourney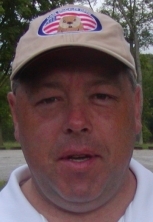 WARREN, PA — Mike Hawley, a rookie from 2009, shot an average 12-over par and 72.1 points per round. This stellar play has earned a surprise first place finish in the season-long 2010 Virtual Tournament.
The 5-foot 8-inch salesman takes the 10th title after beating Jean Dore (of Virginia) and Matt Mogel (of New York) by 2.1 points per round.
The victory included 10 consistent rounds between 81 and 88 strokes at 4 different golf courses.
"It is not every day you win something," says Hawley of his victory. "I am very proud to see my golf game consistent."
Hawley posted 31 scorecards in 2010 and 24 scorecards in 2009. He averaged a 20-over 91.6 strokes per round in 2009. He averaged just 56.9 points per round in 2009.
"Removing 8 strokes for one round is going to happen," says a local Joe Muscaro. "Removing 8 strokes as a 20 stroke handicap over a period of time is amazing. Good for him."
Hawley best round occured at Jackson Valley Country Club on September 7. The 2-year member carded 7 pars and 2 birdies. He finished with a 10-over 81 while scoring 80 points.
"He made a strong move up the Leaderboard late in the season," says Matt Pritchard. "He hung in there and truely earned this victory."
"The tournament was tight all the way to the end," says Captains Club member Don Creighton. "With a field of 59 participants, you are never safe out there."
The Virtual Tournament is a season-long tournament that started back on January 1, 2010. All registered players will receive new points as the 2011 Virtual Tournament begins.