February 1, 2012
Option: Tuesday Lodging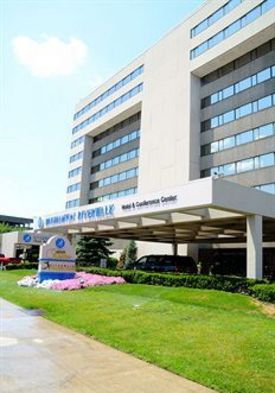 BINGHAMTON, NY — The Captains Club started to release the participant option details surrounding the Carl Spackler Open on Wednesday morning. The first participant option, Tuesday night lodging, will be available at the Binghamton Riverwalk Hotel.
A 5th night in Binghamton, NY is be offered as part of the March 2012 participant option step-by-step process.
"We will once again offer a 5th night on June 5," says senior member Jon Munksgard. "This is your opportunity to check-in early and get aquainted with the event for a tax-included $47.00 per golfer (double occupancy)."
The 5th night participation is not expected to attract high attendance due to price, but it is an option for participants who would like to arrive early.
The Binghamton Riverwalk Hotel & Conference Center is the choice lodging for the Carl Spackler Open. The hotel is located in downtown Binghamton.
Roommate preferences will also be collected in March 2012, however actual roommates for the 4-night Carl Spackler Open will be heavily dependent on Tuesday night selections.
The included practice round will be teed between 12:00PM and 2:00PM on Wednesday, June 6, 2012. The practice range will open with balls starting one hour before the first tee time.
Traditions on the Glen (local golf course) is available for golfers looking to play 36 holes. The Senior PGA Tour course, En-joie, suffered damage to flooding in September, but has a re-opening schedule of June 1, 2012.
The annual participant option process will be available starting Thursday, March 1 and continue through the entire month of March 2012. Fees associated with selections made will automatically update participant balances. The deadline for all payments to the non-profit Carl Spackler Open, Inc. is Sunday, April 15, 2012.
The 2012 Carl Spackler Open will be held at Conklin Players Club in Conklin, NY. There are between 60 to 64 participants expected for the 12th annual 54-hole golf tournament.