April 29, 2021
Preparations Continue for Open
FARMINGTON, NM — The 2021 Carl Spackler Open has a date, a location, and a fee. Most of the details are complete. Registration opened in April with some rumor and lots of action. The Captains Club wanted to provide a general update of preparations.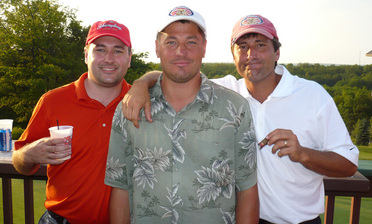 "The budget for this event was set at 72 golfers," says Chief Financial Officer Rick Dosky. "The club continues to expect 70 to 72 golfers to head to Pinon Hills Golf Course."
Marty Whalen suggested the tournament field would soar to 80, but Farmington as a location is not something convenient. "There should be 70 or so this year," said a confident Greg Long. "Its a 45% increase from the South Padre Island trip in 2010."
The event made contact with both the golf course and hotel in mid-April. Both vendors are cautiously optimistic regarding the covid restrictions in New Mexico, but super excited to host our event.
"The city of Farmington was at 75 percent capacity in restaurants," says Greg Long regarding the April 2021 update. "The biggest hurdle in respects to covid restrictions as of today is 'Shotgun Format' and the casino being closed. The shotgun rule may be lifted by June, but we will move forward with dual tees each day with the exception of Sunday. Sunday will be straight tee. We can hope the Indian reservation reopens the casino."
The Captains Club is working out the final details of getting its supplies organized and transported to New Mexico. The club is also collecting playing partner preferences and roommate preferences.
"The head professional of Pinon Hills is super excited," added Long. The Missouri native has been a staple to the golf course for 20 years. "He is amazed by the conditions of the golf course during the covid restrictions. He has never seen their conditions as good as they were in 2020 and has never seen their greens as good in April as they are today."
The Carl Spackler Open continues to workout the bag storage, lunch offerings, beverage selection, tee times, and awards dinner.
The 2021 Carl Spackler Open will be held on June 10 in Farmington, New Mexico. There are players attending from just 14 states.