March 3, 2020
Communications Verified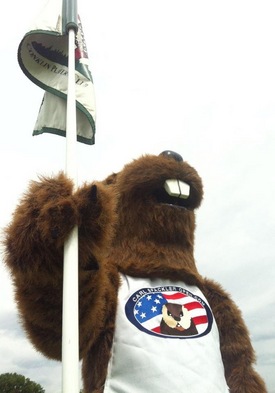 FARMINGTON, NM — The Captains Club announced the registration period for the 2020 Carl Spackler Open is over. The 5-month period ended February 28 with an estimated 75 players who will gather in Farmington, NM this coming June.
The Captains Club is jumping into the next step of the planning process, which will involve action from everyone involved.
"Our event is not your average golf tournament," said Captains Club member Dave Osborne. "We will move forward by verifying communications are working for everyone involved."
The event uses large two-way communication. It is player responsibility to respond and make sure he receives communications. The Carl Spackler Open website will communicate to everyone through both email and text. It will use mailing addresses for refunds, gifts, and other event needs.
"We ask that returning players take a few minutes and complete the process outlined as soon as possible," added Osborne. "We appreciate your time."
STEP #1 Login and look at the CarlSpacklerOpen.com address book. This is what is being used by everyone including finance, fellow golfers, and purchasing gifts on your behalf. Make sure your contact information is accurate.
STEP #2 Look at your phone number in your profile. Look at your cell carrier provider. Our website server requires them to group text you. Texting is used when (1) you do not respond to emails AND (2) during the actual 4-day event.
STEP #3 Understand that it requires work to get your email server to accept our email. Assume your email server sends our Spackler related emails to your junk folder. There are ways to fix the problem, but it requires you to do it. We have supplied some instructions to help you.
STEP #4 Be efficient and never respond to a group text or send an event text without identifying yourself in the text.
STEP #5 Visit CarlSpacklerOpen.com, sign-in, and click "PLAN YOUR TRIP TODAY". Please verify your status with our communications.
The 2020 Carl Spackler Open will be held at Pinon Hills Golf Course. The event heads to New Mexico for its 20th event, but keeps the same flavor as years past. There are 75 players expected to participate in the 96-hour golf party.